Famine is an ongoing threat in Africa, severely impacting populations due to multiple factors. They face numerous challenges to their food security, ranging from extreme events like droughts or floods to socio-economic issues like poverty. The African continent is also dealing with rapid population growth. In 2022, about a hundred humanitarian organizations were involved in Kenya to aid the population. They all agree that climate change has become an integral part of the region's life, even though Kenyans contribute little to it. They must now learn to adapt to its effects. The emergency responses provided by humanitarian programs are only "band-aids" and do not offer long-term solutions. It is the responsibility of states to initiate transition policies to guide the population towards more sustainable practices in terms of agriculture, protection of remaining wooded areas, and education for young people.
Droughts caused by climate change are recurring. Rainfall episodes that typically alleviate the effects of drought are becoming scarce and extreme, not allowing degraded soil enough time to retain rainwater.
The vulnerable agricultural system, the primary source of food and income, can no longer guarantee sufficient food supply for rural families.
Farmers, who rely on rainfall for crop irrigation and animal feed, struggle to cope with this endless drought. The meager harvests no longer even meet basic food needs.
The state of poverty and socio-economic inequalities affecting the Kenyan population condemn them to extreme famine with no way out. For some, it's no longer a question of what they will eat but when they will eat.
Food scarcity is becoming increasingly prevalent in a growing population with a failing agri-food system. It cannot meet the demands and does not account for climate-related challenges or environmental preservation.
This production system must adapt to regain a minimum food capacity and expand to produce more.
Food self-sufficiency is only possible if there is access to clean drinking water. However, clean water is lacking in certain areas of the country, and populations sometimes have to migrate to new water sources to ensure their survival and livestock's nourishment.
In parallel with climate change, counties in northern Kenya are experiencing political instability with risks of abductions or terrorism, particularly in border areas with Ethiopia and South Sudan. These threats deprive local populations of emergency aid in the face of famine.
Wherever possible, NGOs are deploying their efforts to mitigate the consequences of drought:
Food distribution.
Agricultural programs.
Infrastructure improvement.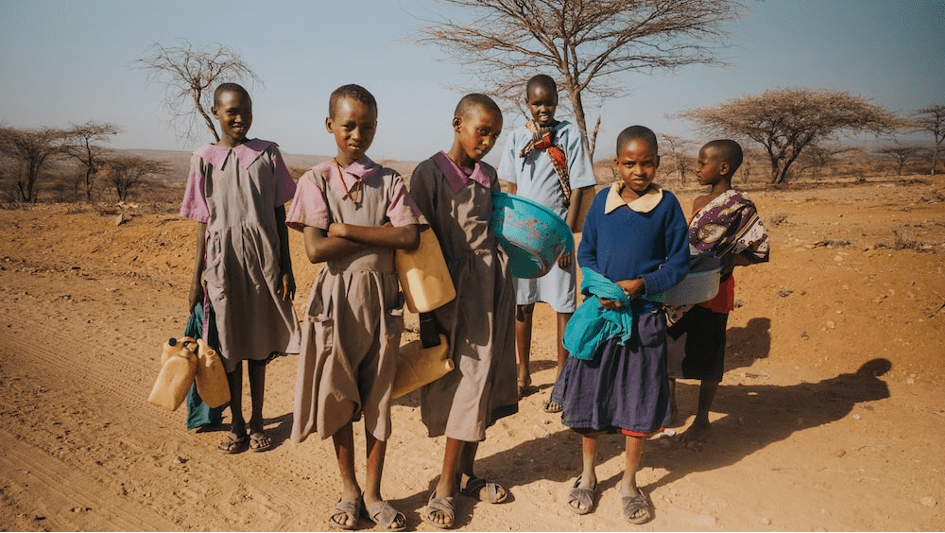 Wajir and Garissa Counties Face Their Worst Drought in Forty Years
Wajir County, in northeastern Kenya, had 140,000 residents in 1979. According to the latest census in 2019, there are now over 780,000 people living there, or rather, struggling to survive. Bordered by Ethiopia and Somalia, Wajir County is located in an arid zone, and its population regularly faces food shortages.
Omary Kaseko produces broadcasts for the international multimedia service Voice of Africa, established in 1942, which offers various cultural and informational programs online in 47 languages.
The filmmaker captured the effects of the drought that is severely affecting northeastern Kenya, the worst in forty years according to the elders. In his documentary titled "Hunger Voices: Kenya's Food Crisis," he explains how climate change exacerbates food insecurity, decimates livestock, and devastates agricultural production. The report highlights the helplessness of families facing the loss of their herds and financial resources, as well as the severe malnutrition affecting young children.
The documentary features farmers who turn to God, and occasionally their government, for the help they hope to receive.
International and local organizations believe that these repeated food crises threaten the stability of these regions and hinder any economic development strategy.
The documentary was filmed in the spring of 2023. Since then, torrential rains have fallen on the region, but their intensity has only worsened the situation for the population and has not improved the fertility of soils too dry to benefit from this providential water.
In Lago Village, in Garissa County, the population also suffers from a lack of nearby healthcare facilities. Undernourished, they must pay for access to clean water or make do with salty water that sometimes makes them sick.
Humanitarian teams visit villages to distribute food doses made from peanut paste. These are the only daily rations available to women to feed their family members.
Families are content with one meal a day and are no longer able to feed their animals. To save some of the livestock, they sell some of them. Even camels, which are more resistant, eventually die. After their deaths, owners retrieve the skins to use as raw materials.
The most robust residents travel long distances to fetch water, often without having eaten, according to Ahmed Ibrahim, operational director at Save The Children.
One resident explains that she leaves her village at 7 a.m. to walk to the water filling point, where she sometimes has to wait. She then returns home with jerrycans around 9 p.m. The needs are not always met for household consumption and for the animals.
According to Kenyan authorities, more than 4.35 million inhabitants of arid and semi-arid areas are suffering from food shortages and lack of water. The situation is forcing society to change its organization, with children dropping out of school to assist their families, especially girls who are dedicated to fetching water.
The disappearance of livestock, at least 2.5 million heads according to the United Nations, also disrupts the lives of residents. Animals assist farmers in the fields, transport goods, facilitate the movement of people, and produce raw materials that generate income. When a weakened animal is at risk of dying, it is prioritized and receives supplementary feeding by injection.
Furthermore, the government provides rice to low-income families. They are entirely dependent on this assistance.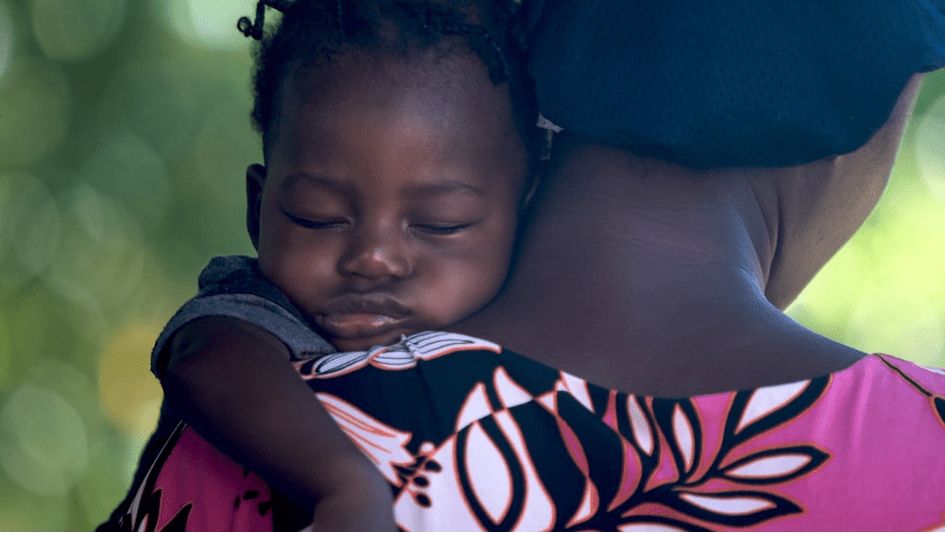 Impact on Health
The lack of milk due to the disappearance of livestock leads to diseases and underdevelopment in very young children. According to the UN, in 2022, 885,000 children under the age of 5 and over 115,000 pregnant or breastfeeding women showed signs of malnutrition requiring care.
At the Wajir County Referral Hospital, patients arrive every day, with 40% of them showing signs of malnutrition, 20% of them at a severe stage.
Abdulkarim Abey is at the bedside of his sick son. He and his wife left their village at 3 a.m. to be taken care of as soon as the facility opened, leaving their other children alone in the village.
According to the center's doctor, the extreme poverty affecting the county's residents exacerbates deficits, as families cannot afford to seek help and bring in patients too late. Patients are hospitalized with sometimes irreversible consequences.
Patients, especially children, present with swollen stomachs or livers due to malnutrition. A mother accompanying her sick child explains that meals are reduced to a kind of pancake served in the morning, with no other meal supplementing this daily ration. She does not have the money to take her child to a hospital in Nairobi, where they would receive pediatric care.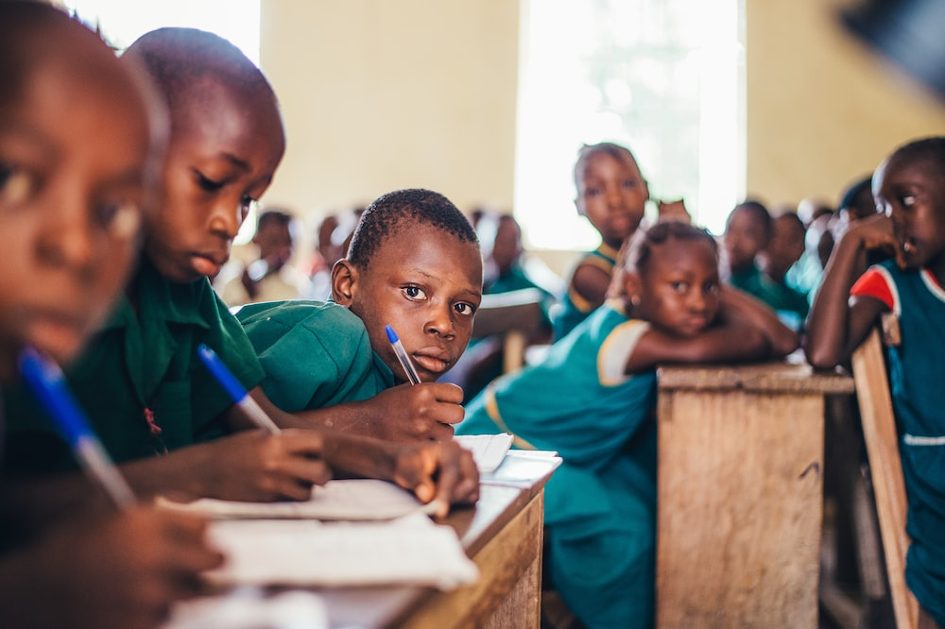 Impact on Education
At Malkagufu Primary School in Wajir County, teachers count absences, with about 5 to 10 children missing per class.
The reasons are multiple: malnutrition, demands within the household, children being left to fend for themselves or migrating to other villages or counties.
Schools in the region usually have a nutrition program aimed at keeping children in the education system. Due to the crisis, the program is not regularly provided, and schools lack the resources to self-finance it.
Hassan Ismail, the village chief, is tasked with visiting families to encourage them to send their children to school. Sometimes, he finds a weakened and bedridden child alone in the house. In such cases, the community takes care of the child.
Fluctuating class sizes and weakened children force teachers to revise curricula, create short learning sessions, and streamline content.
Impact on Traditions
Girls are generally more affected than boys. They are overburdened and disadvantaged in terms of access to education.
Financial difficulties and the inability of families to pay school fees disproportionately affect girls. They are increasingly destined for marriage at a very young age, sometimes as early as primary school.
On the other hand, women, busy with trips to water supply points, participate less in the organization and social life of their households or even their villages.
Ann Kobia Gitonga, partnerships manager at the Panafrican Climate Justice Alliance (PACJA), notes the resignation of populations affected by the effects of climate change. Due to their inability to identify the causes, families attribute their situation to divine fate, while they pay the price for polluting human practices occurring elsewhere in the world. Without addressing these crises and implementing sustainable solutions, these emergency situations will recur in Africa like a pandemic.
In 2022, more than 1.7 million people received assistance from over 90 humanitarian organizations following the mobilization of the Kenyan Drought Urgent Call UN system. This system mobilizes funds and logistical resources urgently to respond to extreme situations. The financial efforts provided by international organizations amounted to just over $180 million, while the estimated needs were $320 million.
On the ground, stakeholders believe that aid, including food aid, should pass through school systems. Schools must have nutritional programs to simultaneously address education and nutrition. They also help to prevent young girls from being forced into marriage.
Abdikadir Aden Hassan, founder of Garissa Million Trees, considers climate change a permanent constraint. Therefore, populations must be trained in resilient practices and educated about the protection of wooded areas. Natural spaces preserve freshness, nourish animals, ensure biodiversity, and soil fertility. There is no policy for resource preservation; residents cut down trees for heating or charcoal production. The presence of a plant ecosystem optimizes soil hydration, even in the case of light rain.
Source: Youtube – Kenya, Inside Food Crisis