A public policy challenge
Public policy must support enhanced cooperation between stakeholders for given territorial areas and the development of long-term strategies. This will involve support for building diverse agricultural and agri-food ecosystems consistent with local contexts. It is clear that the bioeconomy approach will require buy-in and dynamism on a regional level.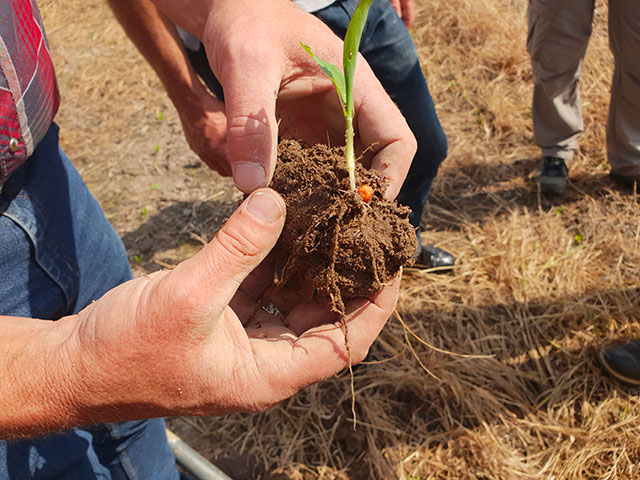 Alongside this regional dimension, public policy must also focus on the development of businesses. Tools supporting the growing diversity of products must be designed. Support must be offered as complexity increases within businesses and throughout entire sectors.
The economy will focus more and more on the environmental benefits of agriculture. The beneficial effects of agriculture on biodiversity and restoring environments and ecosystems (in particular through the use of soil as a purification system) will increasingly be highlighted. Indeed, talk of a "regenerative agriculture" is beginning to emerge.
Alongside agricultural production for human food and non-food needs, there is the crucial question of how this new performance will be remunerated – a vital issue for our modern societies. What will be remunerated by the market, and what will be paid for out of public funds?
The bioeconomy suggests interesting opportunities for putting agriculture at the heart of processes within sectors and chains of value, but also at the centre of an approach which cuts across sectors and considers how activities are organised by territory.
It therefore paves the way to a new, systemic approach to processes which had previously been addressed separately, and some of which are actually very old. To do so, the bioeconomy is turning to research and public policy. It asks farmers to consider the development of their practices and the design of their systems of production. In this way, it will modify working conditions for farmers. But more than anything else, it will change society's view of agriculture, and maybe even farmers' understanding of their work, which will no longer be perceived as solely about food production. It will be a transformation which goes to the very heart of what it means to work in the agricultural sector.
1- The French bioeconomy in figures
€300 billion in annual turnover
1.9 million jobs in the regions
940,000 in agricultural production
  37,000 in fishing
  30,000 in forestry
430,000 in the food industry
150,000 in the bio-sourced industry
300,000 Other sectors
10% of chemicals and materials come from biomass
50% of renewable energy comes from biomass
Source: Ministry of Agriculture
2- The bioeconomy in our everyday objects
Water-soluble plastic made from milk protein
Plastic bags, coffee capsules, disposable cutlery, and cups made from potato or maize starch
Surfboards, skis and snowboards which contain resistant, lightweight hemp fibres
Musical instruments and rackets which contain hemp for its acoustic qualities and ability to absorb vibrations
Cement and insulation materials which contain hemp
Handbags, and shoes made from fish skins collected from fish markets
Cloth and clothing made from flax or hemp
USB keys, glasses, trays and flowerpots made from algae