AgFunder describes itself as a new kind of venture capital fund. Its mission is to invest in technologies that will fast-track changes in the agricultural and food industries. Established in 2013 and based in Silicon Valley, AgFunder is one of the world's most active funds in agri-foodtech. Its publication, AFN, has created an ecosystem of 75,000 subscribers based on a proprietary technology supporting its investment team.  In this way, the company has privileged access to the best deal flow in agtech.  Relying on a network whose scale is one-of-a-kind, AgFunder supports the growth of the companies in its portfolio, which are among the most innovative companies in the industry. Its 2019 annual report – its sixth – which we break down in this article, is a remarkable indicator of the state of research and technological innovation in global agriculture.
In 2019, all industries combined, global venture capital fell by 16% due to many factors including the Chinese-American trade war, Brexit and the weakened Chinese economy. And agri-foodtech was not spared. However, the situation is not so black and white. Investments in upstream technologies grew year on year and even recorded their best H2 ever thanks, in particular, to the success of startups in the alternative protein industry. The success of Beyond Meat is now the stuff of Wall Street legend.
Decline in investments in downstream technologies
For the first time since 2016, investments in downstream food technologies fell in 2019 due to a 56% decline in investments in the restaurant marketplace.  Well-established players however continued to raise considerable funds to better consolidate their domination over an already saturated market. But that wasn't enough to curb the decline in overall investments.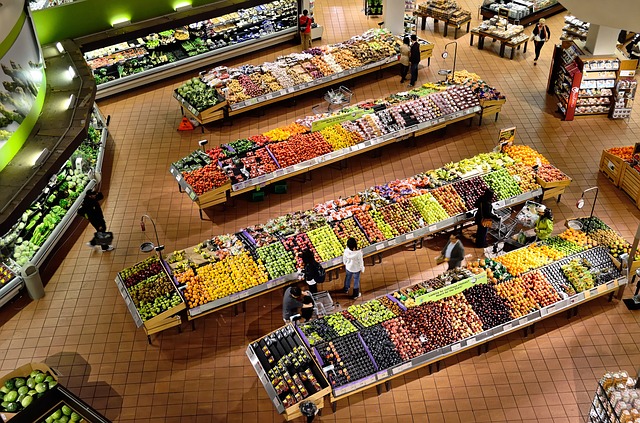 eGrocery also suffered a 7% fall in funding across fewer deals, as the economics of delivery services cause challenges. Walmart reported a loss of $1 billion on its e-commerce offer. Innovation in eGrocery has however remained active in China, where the ongoing threat of coronavirus could mean that online delivery services remain an important part of consumer access to food. Chinese company MissFresh, one of the leaders in the sector, organised one of the biggest rounds of the year.
Despite this slump in investments in consumer delivery services, brick and mortar shops and restaurants will continue to try to regain market share by diversifying their own delivery options, using a new white labels technique. This technique involves Company B selling products made by Company A under its own brand. Known as cloud retail infrastructure, it allows companies to manage flows more efficiently and in real time. This new category includes ghost kitchens (delivery-only restaurants) and delivery services from a catering hub (last mile service).
Upstream venture capital grows significantly
While investments in upstream agricultural startups only grew by $100 million over the year, they broke an all-time H2 record, with $4.6 billion invested between July and December 2019.  This performance is even more remarkable given that overall the venture capital industry saw investments fall during the same quarter compared with 2018.
The alternative protein industry played a significant role thanks to Beyond Meat's highly successful IPO which really put the whole plant-based meat segment in the spotlight. Beyond Meat's valuation grew to over $9 billion as investors snapped up shares in ecologically friendly companies. Socially responsible investing became a must for investors all over the world. This interest naturally benefited innovative startups in the food sector. Investments in this sector, essentially dominated by the alternative protein industry, doubled year on year, reaching $1 billion. This was stimulated above all by Impossible Food's successful round, which raised $300 million.  The number of transactions in agtech grew 17%.
Agtech's other successful segment is the Novel Farming System (NFS) category, which includes all techniques reducing agriculture's environmental impact through the economical use of natural resources. Among other things, this includes indoor insect, fish and algae farms, urban and/or vertical agriculture.
The robotic insect farm Ynsect, AeroFarms and Infarm contributed to a 38% increase in investments in the NFS category despite 16% fewer deals.
Certain geographic regions see significant growth
The overall decline in agtech investments is however not the same the world over. Certain countries or regions have recorded great results. The European venture capital industry continues to mature, especially in the agri-foodtech sector where investments rose 94% year on year, reaching $3.3 billion!  The UK leads the way in Europe and is fourth worldwide, raising $1.1 billion in 112 deals.
While food delivery services remain the biggest segment in the UK and Europe, the Old Continent continues to widely embrace other agtech segments thanks to leading startups working in novel farming systems, alternative protein, fintech for agriculture and agri-food marketplaces.
The head offices of many startups operating in Africa are in the UK, but those based on the continent doubled their funding in 2019.  Nigerian fintech Opay, which enables consumers to transfer money, pay bills and order groceries, completed one of the biggest fund raising rounds on the continent.
2019 remains an excellent year for the Latin-American agri-foodtech industry.  Agriculture on the subcontinent raised $1.4 billion, up 32% compared with the year before, more than then entire sum raised by the region's venture capital sector in 2017. The billion dollars raised thanks to the round led by SoftBank for Colombian Cloud Retail Infrastructure startup Ruppi accounted for the bulk of the investments. But the 40% increase in deals shows that the South-American agtech market is still booming.
Generalist investors get involved in agtech
Agtech investments are diversifying. Generalist investors have burst onto the scene. Foodtech and agtech are no longer the poor relations in the venture capital world, as sustainability is becoming a 21st century megatrend. In 2019, the agtech investor leader board included more generalist investors than specialists in agricultural technology. Temasek and SoftBank became particularly active players in 2019, with combined investments of €1 billion in agri-food research and development.
AGRI-FOO TECH FUNDING IN 2019
Investment : $19,8 bn
Deals : 1958
Investment growth : – 4,8%
Deal growth : -15%
Unique investors : 2344
Largest deal : $1 bn
UPSTREAM
Ag Biotech, Farm Management SW, Farm Robotics & Equipment, Bioenergy & Biomaterials, Novel Farming, Agribusiness Marketplaces, Midstream, Innovative Food
Investment : $ 7,6 bn
Growth : +1,3%
Deals : 1039
Growth : -7%
Unique Investors : 1336
Largest deals : $ 400 mn
DOWNSTREAM
In-store Restaurant & Retail, Online Restaurants, eGrocery, Restaurant Marketplaces, Home & Cooking
Investment : $ 12 bn
Growth : – 7,6%
Deals : 781
Growth : – 24%
Unique Investors : 1130
Largest deal : $ 1 bn
Sources : Rapport 2019 Agfunder sur le financement de l'agtech